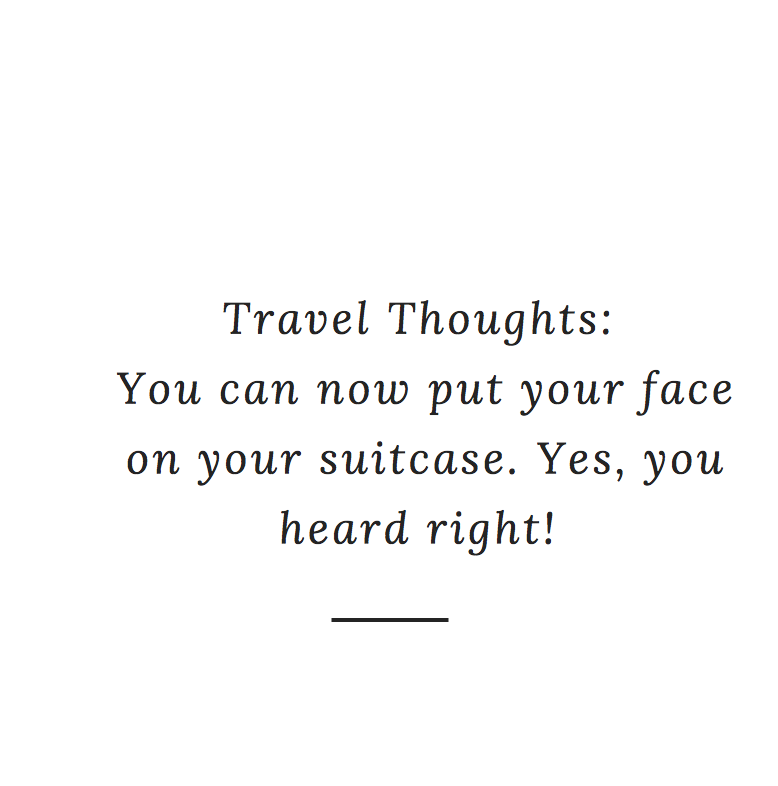 GUTE-URLS
Wordpress is loading infos from thisisinsider
Please wait for API server guteurls.de to collect data from
www.thisisinsider.com/you-can-now-pu...
Surfing the web, I came across an article by Travel + Leisure Magazine that made me laugh out loud. Literally. Apparently, this company allows you to order a suitcase with a picture of your face. Isn't this something? Imagine being at the carrousel baggage claim and suddenly one of the suitcases looks like this: Hilarious. Considering ordering one for yourself? I am. It would definitely make someone's day.   UrlPreviewBox   Also, there are some advantages that comes with owning a suitcase like this: 1) It would be really hard to lose it. 2) No more luggage mix-up. If this happens to you often, this suitcase cover is the answer.  3) An affordable (and hilarious) present to gift this upcoming holiday season.  Prices ranges from $25 to $40.   Shop now! Click here to order the Head Case from Firebox.  * Read full article via Insider, here. All best,  About The Author Mariella Molestina Noboa Mariella loves to write about her adventures in traveling and continues to explore new places. – Learn more.